---

---
Hi!
Mutts had 20 year anniversary in 2014. In this interesting thread it says that Mutts was orginally be named Zero, after Earl's previous name that was going to be Zero too. Read more here:http://comicskingdom.com/blog/2014/09/04/ask-the-archivist-…
Hi!
I found a cool Mutts site and it has good comics and information.http://caraballo.amanda.tripod.com/Mutts.htm

---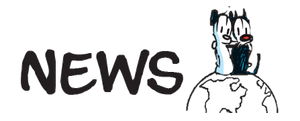 ---
<twitter widget-id=<a class="twitter-timeline" href="https://twitter.com/MUTTScomics">Tweets by MUTTScomics</a> <script async src="//platform.twitter.com/widgets.js" charset="utf-8"></script>

width="300" height="300"/>

|- |}

---
Community content is available under
CC-BY-SA
unless otherwise noted.